I had great plans for posting my baking adventure last week. I even went so far as to make a double batch of a new muffin recipe, mixing apple into one (and freezing) and blueberries into the other for the next morning's breakfast.
Pre-baking, when I still thought they were good :-(
So, imagine my horror when after my son's complaints about breakfast (typical in general but not usual for muffins) I walked to the table, picked up his muffin took a huge bite and nearly gagged to death.
It gave me flash backs to a time in highschool when I went to a late dinner after a long day of performances with a couple of my theatre friends. We were tired and a little goofy. One of my friends ordered a cubed chicken pita- we all agreed that it sounded delicious. When it came and she took a bite, however, she started very nearly throwing up on the table while searching for her napkin and we got the giggles so badly we could hardly explain to the waiter what was going on. At last my friend concurred our waiter's bemused expression and practically forced him to take a bite (can you believe it? The waiter actually tried her food!). After spitting it into a napkin he told us that is tasted like A$$!! Our waiter! He actually said that! We were almost on the floor laughing!
He was a great waiter.
He probably got fired.
Eh, he was new- maybe they cut him some slack. I mean, we were at Sharrys!
Anyhoo- the muffins. They sucked. Another one of those recipes whose source shall remain nameless (not the same one as the pretzels, thank goodness, or I would have completely lost all faith in her, but a typically very reliable source none the less).
Huge. bummer. waste. of. time!
And freezer space! Which reminds me, I need to get that's second batch out of there.
Saturday I decided to redeem myself and head for a recipe source I KNEW would not fail me! You guessed it-
The Pioneer Woman
! I don't think I've mentioned it, but I received her AMAZING and BEAUTIFUL cookbook for Valentine's Day and had been dying to make her potato bacon leek pizza ever since!
Her pizza crust recipe was simple and (of course) well photographed. And I, of course, employed the use of my handy dandy
BOSCH Universal Plus Mixer
to make the whole thing even simpler.
A-MA-ZING!
Her toppings, however, were out of this world! I actually liked the potatoes better on the reheated version the next day, but regardless the thing was just amazing! The thick bite it had to it was so darn satisfying and the leeks were, well, cooked in bacon drippings- they had no choice but to be crazy good!
I made my hubs the caprese' version which he also enjoyed very much. We are so ruined for take out! I mean, you just can't go back after an experience like that! It would be blasphemous!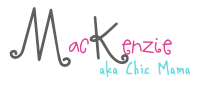 Be sure to visit my sponsor- Marmee's Bread Market- for recipes and everything else you need to easily make fresh baked goods for your family!