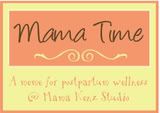 Imagine my joy and surprise when I opened my in-box a few mornings ago to find not one, but two blog awards- one for Mama Kenz Studio and one for
The World According to R-Man
! I was elated!
For this blog I received a Kreative Blogger Award from Kim over at
DirtyDiaperLaundry
! The award comes with some instructions- I am supposed to list 7 things I love and then award it to 7 more bloggers! So here are my loves:
1. Jesus- He's done too much for me to not list him first!
2. My boys- R-Man, Lion Cub and Jer (my husband)- I won't list them separately because I won't rank them, of course!
3. My computer (and my iPhone)- my voice and my lifeline to the outside world!
4. Books- my vicarious way of living, and relaxing!
5. Chocolate! Enough said!
6. Snapple White Raspberry Tea- the most light and refreshing drink I've ever had!
7. My Camera- I love capturing all those little moments of my family that are so fleeting!
Now, to show the love to my fellow bloggy mamas, I am going to award the Kreative Blogger award to these Mamas:

Teaching My Little Bookworm
Super Heroes and Princesses
Mouse Grows, Mouse Learns
No Ordinary Moments
Little Moments
5 Silly Frogs
Teach Mama
Snag it, Post it, and CONGRATS! You are all wonderful!