I recently received Voices of the Faithful II from Thomas Nelson Publishers and I honestly didn't know what to expect since I was not familiar with the series by and Beth Moore. But knowing I very much enjoy pretty much anything by Beth Moore, I thought I'd give it a whirl.
The book is a year long devotional with a short story or testimonial for each day written by a missionary from around the world. Each day also includes a short scripture that pertains to the devotion and a prayer about the subject matter, for the foreign peoples, or for the missionary.
Although I am not typically drawn for any significant length of time to these sorts of devotions, I have found these to be refreshing and enlightening. In fact, this morning as I was reading the prayer for a specific family who had shared their account of God's miraculous provision, I thought, "Wow- now this family in the third world has prayers being sent up specifically for them all around the world! How amazing is that?!" I would love to hear what has happened for them since the time this book was written as I am sure the Lord is still working in powerful ways for them. It was crazy to think what a huge impact a simple book could have.
I would recommend this book to anyone who wants a light and short devotional to round out their quiet time and either start out or wrap up their day. You can purchase it
here on Amazon
, and by the way, it's on sale for only $7.80 right now!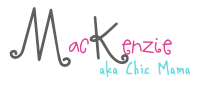 Be sure to visit my sponsor- Marmee's Bread Market- for recipes and everything else you need to easily make fresh baked goods for your family!