I had been wanting to try out
Easy Lunchboxes
for so long that by the time they actually arrived on my doorstep I was positively giddy! Funnier yet, my excitement had rubbed off on my boys and they were almost as excited as me!
So, the verdict- were they really all they cracked up to be?! Honestly?! YES!
I never thought I'd be in love with a lunch box!
I am!
We're packing up and whisking away on a love affair to France.
ORRRRR... I'm packing meals in them all the time for trips to our local science center, co-op, park, mall, grandma's house, friends houses, or just plain old sitting at home on a dreary winter day! We just can't get enough of these things!
I love how
easy
they are to pack. I line them all up on the counter and can easily go down the row and plunk all my little selections in each of the compartments with no fuss and no mess, in just minutes. They are easy and simple!
Oh, and did I mention that my boys love eating out of them?! This is
big
, especially for Rhythm, since he is such a picky eater and we will try
almost
whatever tactics and motivators we can to get him to eat! I will take serving his meals in an Easy Lunchbox over bribing him with dessert ANY day!
My next favorite thing is how
three whole containers fit into a cooler bag
, or two containers and both boys drinks. Soooo much easier than keeping track of separate lunch boxes! Can you say perfect for the homeschool family?!
No really, can you?
:-D
Beyond all that I am also a huge fan of the
bento box style
of the containers that eliminates the need for any sort of throw away. No tin foil, no stinky plastic baggies- just neat little BPA free, kid-friendly containers.
What it really boils down to is that I would be telling you about these lunch boxes even if they hadn't sent me a set to try, and that I absolutely will be expanding my collection of containers and bags as we expand our family (don't get excited- no news there, just thinkin' ahead). They really have the best of every feature I was looking for in a lunch box and we couldn't be more thrilled with this ingenius product line.
Even more thrilling is that I now have the opportunity to offer a set of containers and a bag to one of my lucky readers!
Want to enter?
I'm going to make it really simple for you- just one way to enter. Swing by
EasyLunchboxes.com
and then come back here and tell me your favorite lunch idea from their gallery! That's it!
I will draw a winner on Monday February 28, 2011 and post it on my blog & email the winner- so be sure you include a way for me to contact you if you haven't enabled your email address in blogger.
But hey- if you want to keep up with all their sales, news, and cool stuff they offer online (like parenting webinars and the
Let's Do Lunch Musical Web Series
starring the creator- Kelly Lester- along with celebrity guests! Yes- I'm serious!) then make sure to follow Easy Lunch Boxes on
Twitter
and
Facebook
!
This giveaway is offered to US & Canadian residents only.
Please do not enter this giveaway if you have won or received free product from
EasyLunchboxes within the past 3 months.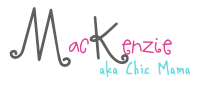 I received product from Easy Lunchboxes for the purpose of honest review. All opinions are solely my own.
Be sure to visit my sponsor- Marmee's Bread Market- for recipes and everything else you need to easily make fresh baked goods for your family!