I was beyond thrilled to receive an invitation to review
Earth Mama Angel Baby's
Angel Shampoo & Body Wash
along with Earth Mama Bottom Balm and New Mama Bottom Spray, late last year. I had been wanting to try the wash out for quite some time seeing as how Earth Mama Angel Baby is one of the VERY few body care companies that has proven a
zero toxicity rating
in their products. I'm always looking out for the least harmful, but still effective, body care products for my family so
Angel Baby Wash
sounded like a great possibility.
So, once I got the bottle of Angel Wash into my anxious little hands what did I think? Well, my first thought was, "mmmmm- orange!" A generous amount of orange extract is used to give the wash a lovely fruity quality, which I instantly loved. However, (and this may sound a little odd) I realized after using it on Lion Cub that the scent didn't mix well with his natural scents. He tends to emit a very distinct scent, not bad, just distinct, and when mixed with the orange oils it got funky. He just didn't smell sweet and like himself anymore. But with that said, I DO love using the Angel Wash for myself and have had no complaints from the hubs. So, I guess it's a bit of a love/ hate relationship in the scent department.
The other thing I can't help but point out is the foaming dispenser. At first I thought I would love this feature, however I quickly felt jipped as my precious bottle of angel goodness began disappearing all too quickly. To be honest, for the money, I think you should receive a full bottle of
concentrate
and then could possibly add a pump bottle for an additional buck fifty or something. I would probably skip the pump all together though, as we use loofas in this house and it is difficult to get a good lather in a loofa with a foaming dispenser. I should mention that you can just buy the wash in a larger, refill bottle, but it still is not concentrate.
As far as the wash itself went though, in its effectiveness and feel, I loved it. It rinsed off cleanly and was the closest thing to luxurious that I have encountered in a zero-toxicity product. There is definitely something to be said for that!
But let's move on, shall we? I have nothing but good things to say about the Mama's bottom products they sent me-
Earth Mama Bottom Balm
and
New Mama Bottom Spray
! Cause ladies, let's be real here- if you have taken any more than an hour to push a baby out of your bajango, let alone more than one, then you probably have issues "rear" up in this area from time to time.
I found their products to be soothing and downright lovely. Plus, I would much rather have someone stumble across one of these nicely packaged products in my medicine drawer than a tube of preparation-H! Ya' feelin' me?!
I can't thank Earth Mama Angel Baby enough for the opportunity to test out their lovely products! I also want to mention that Earth Mama Angel Baby has a lot of great resources on their website, along with their products, for
breastfeeding help
(they even have a free "Herbs & Breastfeeding" ebook for download) and
pregnancy and infant loss
, among other things. Even if you decide to not purchase anything from them, their website is a must-see/read! Oh, and did I mention it is also beautiful?! Cause it is!
Thanks again Earth Mama Angel Baby!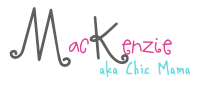 I received products free of charge from Earth Mama Angel Baby for honest review. All opinions are solely my own.
Be sure to visit my sponsor- Marmee's Bread Market- for recipes and everything else you need to easily make fresh baked goods for your family!