This past weekend I decided to whip up a batch of
Marmee's
Country White Bread from
The Bread Basket Cookbook
. Yes, a bit of a departure from our usual whole-grain standards, but I figured we were due for a treat and I wanted to try something new.
Can you hear the angels singing?
Can I just say that slicing through this bread was like slicing through butter!? And it was
perfectly
paired with butter and strawberry jam. The kids and I were in heaven (oh, and my hubby was too, for the
one
piece he managed to snag)! I cut extra-thick slices to allow the density and softness of this bread to have it's full effect on our eager mouths!
Yup- that's the lone piece my husband received! Sorry babe!
Whenever I make a new recipe my husband and I always sit and analyze what we think I could do with it- would it be good as pizza crust? or french toast? ...and so on and so forth. I definitely think it would fit into the french toast category since the 4 eggs in the recipe allowed it to take on an almost brioche quality. Pizza is definitely an option, although I am not entirely sure. Sandwiches are a definite yes, especially since these loaves raised up so nicely! (Seriously- I should have taken a picture of the loaf next to my head so you could see just how enormous it was in comparison! The bread, not my head. Although it is pretty large too- physically, not ego-wise, at least not anymore... anyhooo...)
This one is definitely going on the "Will Make Again" list. And it can't go without saying that I wouldn't be making it
at all
if it weren't for my lovely
BOSCH Universal Plus Mixer
from
Marmee's Bread Market
! And let me just make note that BOSCH will be raising their prices NEXT WEEK!! So you are never going to find one of these mixers cheaper than they are right now!! Don't miss out- you will love every minute you spend with your machine! I promise!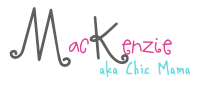 Be sure to visit my sponsor- Marmee's Bread Market- for recipes and everything else you need to easily make fresh baked goods for your family!