Once again, there is a ton of stuff up for grabs in the blogosphere and I just can't help but share some of my favorites with my readers so that you all can have a chance to win too (or give your winnings to me for my birthday in 2 weeks :-) ! Check these out: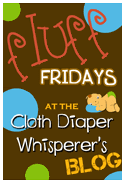 As usual, the fun ladies over at
The Cloth Diaper Whisperer
are giving away a great package this week, including a Gro-Baby Diaper System and a Moby Wrap!! I would love to try a wrap carrier with our next babe since I have scoliosis and could use the extra support in my babywearing adventures!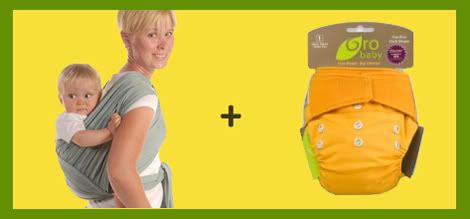 My next favorite giveaway is over at Natural Mommie!
This mo
mmie is giving away an AWESOME
bamboo make-up brush set by Ecotools
! Considering the fact that I have been using a blush brush as my foundation brush for years now, I would REALLY, SERIOUSLY LOVE to win this giveaway!
Also over at Natural Mommie is a
giveaway for some Moonpads
! Heading into the postpartum period very soon, and all that comes with it, I would really love to win this giveaway too so that those weeks of lochia could be met a little bit more comfortably!
So, go on... go enter away!