Mmmmm- Pizza! It's a fairly main staple in our house. Cheap. Covers lots of food groups. :-) Oh- and we usually have leftovers to cover a whole second night of dinner!
I have to admit though, before I got my
BOSCH Universal Plus Mixer
from
Marmee's Bread Market
, I would (cringe) buy my pizza dough from a local supermarket. I know, I know. But they have great French bread and it was just easier (if I'm being honest)! Now, however, I can
honestly
say that it is
actually
easier for me to make my own pizza dough than run to the store. Seriously! Not to mention it being loads better for us and tasting wonderful!
I have actually tried two different recipes as crust in the past two months, both from
Marmee's Bread Basket Cookbook
. The first we tried was the actual Pizza Dough recipe in the book. While we liked it (I especially), I could tell for my hubs that going from a strictly white flour crust to a mostly whole wheat crust was a bit of a stretch. So, the next time around I used Marmee's Best Bread recipe and it was WONDERFUL! Thumbs up all around!
I make pizza enough that I will probably continue to experiment with recipes, just for the fun of it. I know my husband would love if I tried out Marmee's French Bread recipe or possibly even her Country White. I'll be sure to let you all know about them as soon as we give them a shot!
I also wanted to mention an AWESOME deal that
Marmee
is currently running! From now until December 31 (or until further notice) with the purchase of a
BOSCH Universal Plus Mixer
you can get a
Food Processor
attachment for only $30!!! That is such a steal! These attachments usually sell for $105! This is the one attachment that I personally would most like to have- so useful and so nice that you don't have to have another whole machine on your counter! So, if you have ever thought of getting a BOSCH, now is the time!!!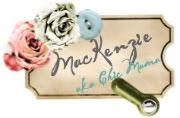 Be sure to visit my sponsor- Marmee's Bread Market- for recipes and everything else you need to easily make fresh baked goods for your family!