I have always wanted to read Jane Austen but, to be honest, have always been rather intimidated. However, I have recently found two things that dramatically help put that intimidation aside- reading in an English accent (haha- seriously!) and using the Insight Editions of her work!
If you haven't heard of the Insight Editions published by Bethany House, you have really got to check them out! All throughout the books they sprinkle little trivia and helpful side-notes. Everything from how things were depicted in film adaptations, to what was happening in Jane's real life at the time of her authorship, to giving the context and definition to various phrases and references in the books, the Insight Editions truly give that extra little verve and interest to the classic works. The extras are well written and added with care by a fellow author (Julie Klassen) who has a genuine love and appreciation for Austen's work.
Now, of course, Jane Austen stands on her own just fine, but having always been an avid watcher of DVD Bonus Features, the Insight Edition was right up my alley! If you have ever considered purchasing one of these classics, I would highly recommend going the Insight Edition route!
To purchase and find out more about the Insight Edition of Sense and Sensibility, you can visit
Bethany House Publishers
.
This book was provided by Bethany House Publishers for honest review. All opinions are entirely my own.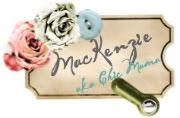 Be sure to visit my sponsor- Marmee's Bread Market- for recipes and everything else you need to easily make fresh baked goods for your family!