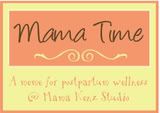 As you may have noticed in recent weeks, my appearances in the blogosphere have been significantly less than any time in the past 6 months. About 4 weeks ago, around the time Lion Cub reached 11 weeks old, I began to feel not quite like myself. More than tired, which is obviously normal for a mama of two little ones, I began to feel significantly fatigued. My motivation to do much of anything all but vanished completely, and I could be brought to tears at nearly any moment of the day for the most obscure possible reasons. To be frank, I felt very similar to how I felt after my miscarriage two years ago- just not right.

On top of all that, some harsh reminders of the past came back into the "picture," which hurt me deeply and caused me to spiral into a state of questioning and despair about my current life. To others involved it may have seemed silly and small, but it pained me to the core and brought nothing short of heartbreak, misery, frustration and outright anger. I felt defeated and hopeless.

After taking a pregnancy test to rule out that incredibly small possibility, I was forced to face the most likely culprit for the way I had been feeling- Postpartum Depression. Many people don't realize that PPD can strike at any point in the first year postpartum, and has so many varying degrees that the preferred term has now been changed to Postpartum Mood Disorders.
"Well, maybe you just have the Baby Blues," you might be thinking, but by definition, the Baby Blues occur in the first days following birth when the mother experiences a significant shift in her hormones, and then passes. I am quite sure that what I have been facing goes much beyond that, after all, it popped up at two months postpartum and has lasted a number of weeks. The comment has also been made to me (by our pediatrician no less) that I have been smiling during the boys' appointments, so I must be fine. This assumption, based on a plastic smile pasted on for public outings, seems rather silly in my opinion and lacking in much credibility! Just because I haven't hit the road and headed out of town or demonstrated some violent display of bitter rage, doesn't mean that I haven't been under the burden of some degree of PPD.
So, what do I do? I don't think that medication is the answer- not that some people don't need it, it just isn't right for me. At no point in the near future am I going to have the chance to skip town and spend a few days by myself (or even with my husband or a close friend) to get a break and recharge my batteries. My options are limited.
What I have done is prayed, a lot. I have sought out the help of family (many of my friends have had their own issues to deal with lately or simply been out of town). I have tried to get out of the house as much as possible. I have tried to get a few minutes of quiet each day to read or do something for me (usually when the little people in my life are sleeping- so there is no guarantee this one will happen!). I have tried to help others, for a variety of reasons, including taking the time to focus on what someone else is going through instead of what I am. I have begun to wake up every morning knowing that I have to choose to make that day productive and joyful, and so I try to, most days anyway. Each day gets a little bit better than the last.

As for that other situation, those reminders of the past. Well, I don't discredit those feelings just because I have been dealing with Postpartum Depression. Obviously, either situation would be hard enough to deal with by itself, but handling them together has only compounded my emotions. I have tried to reign in my thoughts on the matter and move on, again, but that of course is not to say that the problem doesn't need to come to some sort of resolve. The issue still must be addressed and concluded before I can fully get past it, but such is life.

Can any of you relate? Have you been facing your own postpartum trials and would like to share, or vent? Do you have any solutions to the issue, things you have been doing to help ease the pain? I sincerely believe that postpartum mamas need each other, and simply relating to one another on a topic that others not in this season of life can rarely understand, is oh so helpful. So please, link up!