Every year I love figuring out my Christmas cards, and most years I design them myself. However, this year, since I seem to have my hands so full with the boys and I am in the middle of writing a novel, I thought it might be nice to have someone else do all the work.
I have always had my hesitancy about pre-made card templates, though, because they typically all look the same and don't have any place to add a little annual update letter, which I always like to include. With all of that in mind, I was very pleasantly surprised by
Shutterfly's Folded Christmas Photo Cards
! They actually have a plethora of unique designs with lots of space to write, which is just perfect for our little family! I am so over joyed to take out so much of the work!
My favorite design is
this one
. Or wait- maybe it's
this one
. Scratch that-
this one
is the coolest! Or... I don't know! There are so many choices!
While I am over there I just might pick up a couple of their
desk calendars
as gifts for the grandparents. These calendars are sweet and, once again, unlike others I've seen, and of course Nana and Grandma would adore them!
We were hoping to be moved by the holidays and through a big winter bash at our new place in the woods, but since that doesn't look like it is happening quite as soon as we thought we might still be able to have our party come January. If that is the case, I would love to send out some of these cute
invitations
!
What are you planning for your
Christmas Cards
this year?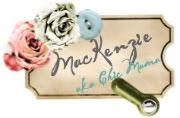 Be sure to visit my sponsor- Marmee's Bread Market- for recipes and everything else you need to easily make fresh baked goods for your family!