I am writing for you all to keep praying. My heart is breaking for my dear friends tonight as they received some bleak news that things don't look as promising as hoped for their precious daughter, Ella. PLEASE be praying for them and her! PLEASE! You can visit the blog they started for Ella today to see pictures and get the latest updates. If any of you can pour out your love to this family it would be amazing- they need all the prayers and encouragement they can possibly get.
Dear Jesus- we know you have the power to heal. You have the power to make Ella whole and strengthen her beyond the doctor's wildest dreams. We pray the your would make her healing a testimony to the doctors and nurses that are working with her. Take the hurt from this dear family Jesus and please let their daughter live a long and full life.
In your powerful Name Jesus we pray,
Amen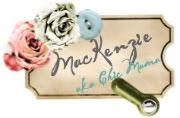 Be sure to visit my sponsor- Marmee's Bread Market- for recipes and everything else you need to easily make fresh baked goods for your family!