You all know how hard it is to find quality body care products that aren't filled with toxic junk, don't you? I have had the darndest time over the last 4 years since I ditched all my Bath and Body Works goodies in favor of things that didn't have the potential of giving me and my family cancer! While I have found a few gems in the rough here and there, none have quite lived up to all my expectations- until I found
Eco Store
!
Can I get a Wuh-Wuh?! They are AWESOME!!
I mean- seriously! Want awesome scents? They've got 'em!
Want lots of suds in your body wash? They've got 'em!
Want your body wash to be smooth and wash off without residue? Yes, Mam!
Want your lotion to be dreamily silky and moisturizing? They wouldn't have it any other way!
Want toxic, artificial chemicals to slather all over your body? Well. if you answered "yes" I have all sorts of other reasons to worry about you, but, to get to the point, you aren't going to find
any
of that stuff in
any
of
Eco Store's
plant-based goodness!
I was so thrilled to be sent both their
Vanilla Coconut Body Wash
and their
Baby Moisturizer
(which of course, I actually used on yours truly! Oh, and sometimes on my boys too- when I can catch them!). Both products were honestly the best I have found in organic body care. As
Eco Store
puts is- No Nasty Chemicals! I love that I can use them on not only myself but my kiddos too, and never have to worry about a thing!
Oh, and did I mention that they recently dropped almost all of their prices by 30%?!?! HOLY COW!! That is some serious savings people! Now they are
really
affordable! And if you order is over $25 you get free shipping! You just can't go wrong here! I mean, can you say "Christmas Gifts?!" (go ahead, say it- you know you want to!)
Alright- that's all. Just thought you might want to know.
Eco Store provided me with their products for honest review in this post. Thank you to Eco Store for their generosity and manufacturing of an excellent line of products!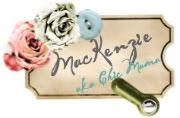 Be sure to visit my sponsor- Marmee's Bread Market- for recipes and everything else you need to easily make fresh baked goods for your family!