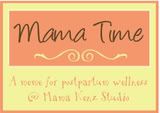 If you are anything like me, then you very well may have grown up reading the Christy Miller books (and other subsequent series) by Robin Jones Gunn. I know these books are wildly popular for a variety of reasons that would make me think you have probably heard of them, not the least of which is that nearly all my college friends had read them and were in love with them! I can honestly say that these books literally helped shape my upbringing and highschool/college years!
Well, for all of you Robin Jones Gunn fans who may not be aware, there is lots happening in the worlds of Chrsity Miller and her best friend, Katie Weldon, as of late!
Coming Attractions
, the newest book in Katie's series, was released earlier this summer (more about that in a couple of weeks!), and now the first ever audio version of Summer Promise (Christy's first book) is about to be released as well! In fact, you can download a FREE copy for 24 hours on August 15- how cool is that?! Even cooler is the fact that Robin is throwing a pre-release party this Friday, August 14, from 5-7 pm Pacific, on her
Facebook fan page
where you can get your FREE copy even earlier!
Also, for those of you who might not know, Robin has recently opened
Robin's Nest Shop
where you can purchase all kids of cool "memorabellia" from the books, including posters, bags, T-shirts and even surboard key chains! Robin has new stuff coming out in the shop this weekend, so make sure to stop by!
What could be more fun and relaxing than hanging with some other Gunn book-lovers and traveling down memory lane by listening to an old favorite (or hearing it for the first time!)? Come join me this Friday so we can all have a little Mama Time with Robin!