I wanted to take a little break from bread this week to tell you about some of the other awesome stuff that Martha Greene, or "Marmee," (my sponsor) has to offer! In total she actually has 3 different sites-
Marmee Dear,
The Homemaker's Mentor
, and
Marmee's Bread Market
. The site I want to focus on today is
The Homemaker's Mentor
.
I actually found this site years ago and completely fell in love! Each month Marmee releases two new lessons for women to learn how to become better homemakers. Everything from sewing projects to recipes, to how to preserve food
-
even how to make herbal remedies! You never know what interesting and valuable lesson she will come up with next! You can visit the
homepage
for a sample lesson. The lessons can be purchased individually after they have gone through the members-only area, or you can sign up for a subscription so you make sure you don't miss a one! The member's area also contains a Homemaker's Society forum where you can discus the lessons with other like-minded women who are learning right along side you.
In addition, Marmee also offers lessons for young girls to learn basic skills to prepare them for caring for their own homes one day and helping their mama along the way called
A Complete Girls Guide to Home Skills
. Marmee sent me a sample copy and oh how I wish I had a daughter to be able to use these great lessons with! (sigh- maybe someday!) I must say, however,
I
actually learned a lot from the lesson I was sent about Bathroom care! It contains everything from basic cleaning to how to unclog a drain- incredibly valuable!
A Complete Girls Guide to Home Skills
has just started being release and upon completion will have 8 total sections that cover every possible area of the home. A new section will be released every 6 weeks and they really are not to be missed! If you have a daughter you should definitely take a closer peek at this wonderful new resource!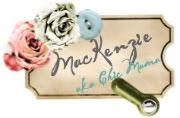 Be sure to visit my sponsor- Marmee's Bread Market- for recipes and everything else you need to easily make fresh baked goods for your family!