So, my replacement
cookie paddles
came this week for my
BOSCH Universal PLUS Mixer
. BUT, they didn't send me the metal driver to go with them (BUMMER!). So, I'm still at a cookie making standstill. However, in lieu of pictures of wonderful Christmas cookies this year, I thought I would share with you all my Grandma's recipe for Chocolate Chip Oatmeal Cookies that are absolutely delicious! I mean- seriously!
Grandma Ida's Heavenly Chocolate Chip Oatmeal Cookies
First, cream together:
1 cup butter
3/4 cup white sugar
3/4 Cup brown sugar
Next, mix in:
1 1/2 cups flour
1 tsp soda
1 tsp salt
Third, add in:
1 tsp Vanilla
1/2 tsp water
2 eggs
Lastly, mix in:
2 cups oats
1 12oz package of chocolate chips
Bake at 375 for approximately 8-10 minutes
Enjoy!!
And if you want to make it really easy on yourself, before you even think about baking you will order yourself a
BOSCH Universal PLUS Mixer
from
Marmee's Bread Market
with a set of
cookie paddles
!!
I also want to mention that Marmee has completely revamped her
Homemaker's Mentor site
for 2011 and restructured the monthly downloads into quarterly packages. She has really taken this program to a new level this year by also adding a Yahoo group for members of the Homemaker's Mentor, and quarterly
HomeMaker Awards
that will really encourage you to go a step farther in your homemaking! You should really check it out!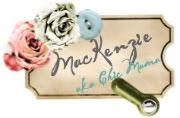 Be sure to visit my sponsor- Marmee's Bread Market- for recipes and everything else you need to easily make fresh baked goods for your family!