Where the heck have I been?! Well, first of all I have been working like a crazy person on Gabby Moms- the new blogging program I am heading up for TEACH Magazine! On top of that, it is just a super busy time of year! For instance- I am two days behind in my baking post for this week! Ahhh! I will definitely be getting that up TODAY (so sorry Marmee)!!
Tuesday was crazy busy- so much so that at this point I can't even remember what I was doing, I just know I was on my feet all day! Then yesterday I was out of the house almost all day between MOPS, watching my friend Christa's kiddos while she and her husband went to see
baby Ella
in the hospital, Rhythm's hip-hop/breakdancing classes and having dinner at my grandma's! Phew- I'm tired just typing all that!
So, I thought if I let all of you know what I have planned coming up here at The Mama Kenz Studio, hoping it will give me a little accountability! Check it out (btw- it's been revised a bit!):
Baking post for Marmee's Bread Market- today
CSN $45 Giftcard Giveaway begins- Monday
Breastfeeding an 18 month old post- Monday
Easy Lunch Boxes Review and Giveaway- Tuesday Morning
Christmas Baking Post- Tuesday Evening
Christmas wishlist post- Wednesday
Earth Mama Angel Baby Review and Giveaway- Thursday
New Years planning and talk of resolutions (printable included & ways for YOU to get involved!)- This weekend
And here is what I have planned for
The World According to Them
:
Preschool Corner- Christmas- Friday
Christmas gifts for the boys- Monday
Tiny Talk Tuesday- Tuesday (duh!)
He finally flushed something down the toilet!- Wednesday
Rhythm's Hip-Hop/Breakdancing Show- Thursday
Preschool Corner- More Christmas- Friday
Summer Catch-up post- Saturday
Ok- so that's a week out! Hopefully I can stay on track and keep getting up early enough (and therefore going to bed early enough) to make it all happen! I miss you guys and when my blogging goes on the back burner I realize just how meaningful it is to me! Such an outlet that I need and miss!
Looking forward to being here more!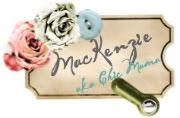 Be sure to visit my sponsor- Marmee's Bread Market- for recipes and everything else you need to easily make fresh baked goods for your family!