"Babe" My husband spoke in a hushed tone, standing in our bedroom doorway.
"Hmm?"
"Hey Babe!"
"What?" I mumbled in my half-asleep, nursing a baby state.
"Can you come up stairs or will he wake up right now?"
"He'll wake up. What's going on?"
"Someone left like 5 bags of groceries on our doorstep last night!"
Now I was awake. Who could it have been? Possibilities swirled through my head. It's not as though I had been particularly quiet about our current circumstances (am I ever really that quiet about anything?), and just tend to vent (I know, I know- I'm working on it!) but never with the expectation that anyone
do
anything about what I've said. It could have been anyone.
The constant stress of money that has been increasingly present in our lives just kind of comes out-
bleh-
but who isn't feeling the tightness of the economy? I'm no worse off than a lot of other people. And I mean for goodness sake, one of my best friends lives with the reality of having her sweet baby in the hospital every day! Who am I, really, to be complaining?!
A
fter a few more minutes I managed to get Lion Cub settled back into his sweet dreams and climb the stairs to find bags upon bags of food covering my kitchen table. A variety of bags, proving my suspicions that it was a brigade of phantom givers.
Fairly anonymous products now grace the shelves of my fridge and pantry. Although, a few "special" items
were
a dead giveaway as to the identity of at least one of the benefactors- Apple Cranberry Pie Filling, Pumpkin Bread Mix and Gingerbread Brownie Mix- all from Trader Joe's. Seeing as how we don't have a Trader Joe's in these parts (yet) and this particular friend recently returned from California
and
served me Apple Cranberry Cider from Trader Joe's just last Friday when I was at her home, I'm more than a little certain that she was involved. Her participation gives me a fairly good idea of who her accomplices were as well- likely the same women who blessed me beyond my dreams on my birthday last April.
And I just have to say that these ladies are some of the most lovely friends I have ever met! They have no hesitation in sharing Christ's love, listening to His nudging and just giving, giving, giving! I hold all of them dear, and yet many of them I really haven't even known
that
long. They are beautiful women in every sense of the word!
We are humbled and grateful for this outpouring of generosity during a very difficult season. If you are reading this ladies- THANK YOU, THANK YOU, THANK YOU! A million times- THANK YOU!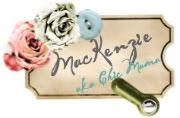 Be sure to visit my sponsor- Marmee's Bread Market- for recipes and everything else you need to easily make fresh baked goods for your family!