I just wanted to throw this one out there, in case you are left in a jam with needing a last minute gift! There is a great new app for iPhone and Droid that was just released called
Swagg
.
Swagg
lets you load all your gift and store rewards cards into your handy little app so you don't have to juggle all the cards around anymore, desperately trying to find them at the register. Isn't that a great idea?!
I'm impressed!
When you get ready to purchase in the store all you have to do is show the cashier the card in your Swagg app and they can get all the information straight from there! You can easily send or receive Swagg straight through the app as well. How simple! I love it!
There are hundreds of stores to choose from including top clothing stores, and even office suppliers and drug stores. And since you send a general Swagg gift, the recipient is then able to apply it to any store in the Swagg database! You just really can't go wrong!
I was sent a $20 to try the free app out and am planning to probably attribute it to Borders to purchase a couple of those books I was telling you I wanted the other day on my wish list!
OH- and I should mention that for every downloadof the app between now and the end of Decembe, Swagg will donate $1 towards Stand Up to Cancer!
Thank you to Swagg and Mom Bloggers Club for giving me the opportunity to try out the app! Writing this post entered me to win a customized Swagg iPad but all opinions are honestly my own.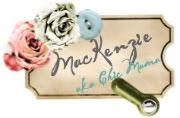 Be sure to visit my sponsor- Marmee's Bread Market- for recipes and everything else you need to easily make fresh baked goods for your family!