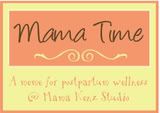 Lately I have been trying to make my way through the Beth Moore Bible Study,
JOHN- 90 Days With the Beloved Disciple
. Although it has been difficult to make the time (as I talked about
last week
), it is so worth it! One passage in particular jumped out at me this week and I couldn't help but laugh a bit and be completely and utterly touched by Jesus' compassion on me!
You see, the passage was Mark 1:35-39. It reads:
35
Very early in the morning, while it was still dark, Jesus got up, left the house and went off to a solitary place, where he prayed.
36
Simon and his companions went to look for him,
37
and when they found him, they exclaimed: "Everyone is looking for you!"
38Jesus replied, "Let us go somewhere else—to the nearby villages—so I can preach there also. That is why I have come." 39So he traveled throughout Galilee, preaching in their synagogues and driving out demons.
As I read that simple and short passage I couldn't help but think of my present circumstance! I too attempt to retreat to a solitary place for a few moments each day to spend time with my heavenly Father, and I too have people who don't realize the importance of that time, and come exclaiming, "Everyone is looking for you!" My "disciples" just happen to be 3 years old and 6 weeks old!

In many ways though, Jesus' disciples were every bit as young as my kiddos- they were young in their belief. Really, all they knew was the simplest version of our faith- that people need Jesus to heal them, and they need it now! They couldn't be blamed for not seeing the significance in Jesus' quiet time- they weren't there yet. The disciples had to mature and have Jesus help them understand why such time with the Lord is so important before they could be respectful of it.
So, I must have patience with my little interuptive men, and, most of all, take comfort in the fact that Jesus knows where I am coming from- He has been there! He too had a period of His life that was nearly consumed with taking care of other people's needs. He feels for me and He meets me where I'm at (a messy house with dirty diapers up to my eyeballs and other unknown messes left here and there by a creative three-year-old who is always on the go!). He knows that I dearly wish I could give Him more of my undivided attention, and I believe that mere fact is the heart of the issue anyway! He wants me to want Him- that's why He saved me!
This week for Mama Time is just going to be a continuation of last week's post. What is the Lord doing in your life as a mom? What are you studying? How are you finding (or not finding) time for Him?
Blog about it. Include the Mama Time Meme Button in your post. Come back here and post to the MckLinky. Let's all grow together!