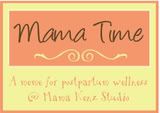 <>
This week for the Mama Time Meme I want to know:
How do you fit in your "quiet" time with the Lord? Where do you read & pray? Are you on a specific reading plan or Bible Study and how do you manage to get it done?
For me, this has been a new challenge over the last few weeks but one I desperately want to conquer since having time with the Lord is
so
vital to my everyday existence! I had gotten away from my reading and spending time with the Lord for a while and once you get away from it, it becomes really hard to get back into. I have really buckled down lately though and have tried to manage to get at
least
a little bit of time with Jesus each day- it just makes such a difference when I get my perspective right and meditate on His word. Plus, it is something that I want to instill in my children and I can't do that if I am not practicing it myself!
So, what are my tricks? I try to carry my Bible around with me to wherever I end up parking myself with Lion Cub throughout the day. Generally he is a crazy nurser so I can't really read while I am breastfeeding, but sometimes I am able to squeeze in a little reading when he falls asleep on me.
My other typical reading spot is in the bathroom right before I get in the shower! I know this sounds weird, but usually my husband is holding Lion Cub when I go down to shower, so if I sneak my Bible in with me I can usually get away with taking a few extra moments for myself with no questions asked. I cherish those few minutes! Then I can get in some nice time of prayer and contemplation while I am showering- it works great!
My last trick is to read in bed. The book light my husband bought me a few years ago for Christmas was one of the best gifts he has ever gotten me! After I have nursed Lion Cub to sleep in bed at night I can usually flip on my book light while we snuggle and read a little that way too!
I can always use more ideas for "quiet" time with little ones so I can't wait to hear what you all have to say! Once you have posted (and included the
Mama Time
button), just head back here and plug your direct post link into the Mr. Linky!