I wanted to put together a little gift to encourage my Bible in 90 Days readers that I am mentoring and I thought that some of you might just enjoy it as well!
This little printable is a bookmark with Philippians 4:13-
"I can do all things through Christ who strengthens me."
I wanted to encourage all of you who are participating in this reading that even when it gets hard, and
it does
, you can catch up and get back on track with Jesus' help! Call to Him and He will help you find a way!
The other side of this little sheet is an "I Refuse to be Distracted!" list! I know that whenever I sat down to read, a zillion things instantly started popping through my head! This little list is a place where you can write down those nagging thoughts and save them for later!
Enjoy and feel free to pass the link along!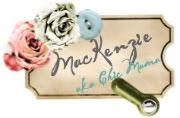 Be sure to visit my sponsor- Marmee's Bread Market- for recipes and everything else you need to easily make fresh baked goods for your family!