Well, I had been hoping to have our menu planned through October by now, and while I am not quite there yet I did at least finish through the end of this month! Horrah! Needless to say, I have decided to work A LOT of baking into my plan since I have my fun new
BOSCH Universal Mixer
from
Marmee's Bread Market
(my wonderful sponsor!), which truly does make baking home-baked goods simple and easy (I SWEAR!)! For now, I will go ahead and just give you the breakdown for this week's menu though:
Breakfasts:
Baked Peanut Butter Oatmeal (lo)
Best-Ever Banana Bread & hard-boiled eggs
Cereal & hard-boiled eggs
Biscuits w/ scrambled eggs
Lunches:
MTM- yogurt, carrots, bread, cheese, olives
Egg Salad Sandwiches & Carrots
Rib Quesadillas w/ carrots & cherries
Dinner:
Ribs w/ mashed potatoes & corn
White chicken chili left-overs
Salmon burgers Broccoli & salad (Left-overs)
Snacks:
Ants on a log/ Dried fruit
Ant on a Log/Fruit leather
Oh, and here is a little tip for you!
When making your menu plan and shopping lists, take the time to also make a list of all the things you need to prep-ahead so that you can save yourself some work! I use one of those magnetic planner notepads from the $1 section at Michaels that has lists for each day of the week- that way I can keep it right on the fridge and be reminded of what I need to do to stay ahead of the game. For instance, I write down for each day how I can prep breakfast, lunch, snacks and even a few dinner components the night before while I am making dinner so that I am always a day ahead and never have that "rushed" or "behind" feeling. Here is what my prep schedule looks like for this week, just to give you a better idea:
Monday-
Take Ribs out of Freezer for Wednesday
Boil Eggs
Make Egg Salad for tomorrow's lunch
Tuesday-
Make Banana Bread Batter for tomorrow's breakfast
Make PB&J sandwiches for tomorrow's lunch
Put rub on ribs for tomorrow's dinner
Make Ants on a log for tomorrow's snack
Wednesday-
Prep Rib Quesadilla's for tomorrow's lunch
Go Grocery Shopping
Thursday-
No Prep Ahead (mostly leftovers)
Friday-
No Prep Ahead (mostly leftovers)
Saturday-
Prep Overnight Cinnamon Buns & Frosting for brunch tomorrow
Grate Cheddar and swiss cheese
Sunday-
Make Frittata for tomorrow's breakfast
Make English Muffins
You can find more great meal ideas over at Meal Planning Monday being hosted by
OrgJunkie.org
!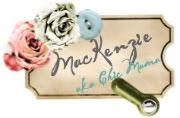 Be sure to visit my sponsor- Marmee's Bread Market- for recipes and everything else you need to easily make fresh baked goods for your family!