Hello
all you lovely ladies visiting from
HannahKeeley.com
!! Thank you so much for stopping by! I hope you enjoy your look around. Stay a while, grab a cup of tea and put up your feet! I try to fill The Mama Kenz Studio with a little taste of me, mixed with
a lot of honesty
and humor, a helping of
useful tips and ideas
, and some
beauty
&
fun
along the way! I hope you find it to be a comfortable and interesting place to rest your mouse for a spell!
Be sure to stop back by throughout this week (or just grab a subscription!) as I have some very fun things on the horizon, including some very cute
and
useful printables (the best kind, in my opinion)! Also, don't forget to check out the giveaways I am currently hosting (
Marmee's Favorites recipe bundle
&
The Hands on Bible
) and my upcoming
BOSCH Universal Mixer Raffle
!! Oh, and if you want to learn more about our family life and the homeschooling adventure we are on, take a peek over at my other blog,
The World According to Them
!
For those of you who don't know, I am very honored to be guest posting over at
HannahKeeley.com
today! If you haven't checked out this Christian Mom of 7's great website you should definitely go and do so! And while you're there, check out
my post about getting ahead of the game
!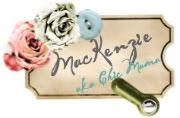 Be sure to visit my sponsor- Marmee's Bread Market- for recipes and everything else you need to easily make fresh baked goods for your family!