There is a LOT going on in my blogging world lately, so I just wanted to bring you all up to speed and let you in on some fun giveaways!
Right now over at The World According to Them I am hosting a
giveaway for The Hands on Bible
! This is such a great tool for kiddos and families- don't miss this one!
Also over at
The World According to Them
I have started posting about the
Raising Rockstars Curriculum
we are using (and loving) as our core this year and will be starting our Tiny Tot School posts about how I am working with (or rather, keeping busy) Lion Cub! Be sure to check back there on Monday to read more about our new routine and how it is working for us! I hope to include some printables as well!
Monday I will be guest posting over at
HannahKeeley.com
all about getting one step ahead! I am very excited to be sharing with Hannah's readers and think you all will probably enjoy all the wonderful information and freebies on her site as well! She is a Christian mom of 7 who has her act together and helps you do it too!
And last, but not least, I will be making a BIG announcement on Monday about my upcoming Bosch Raffle with
Marmee's Bread Market
AND will be hosting an AWESOME giveaway from her shop with MORE THAN ONE WINNER! You are not going to want to miss this!
I hope you have a wonderful weekend!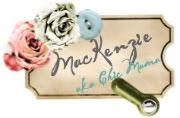 Be sure to visit my sponsor- Marmee's Bread Market- for recipes and everything else you need to easily make fresh baked goods for your family!